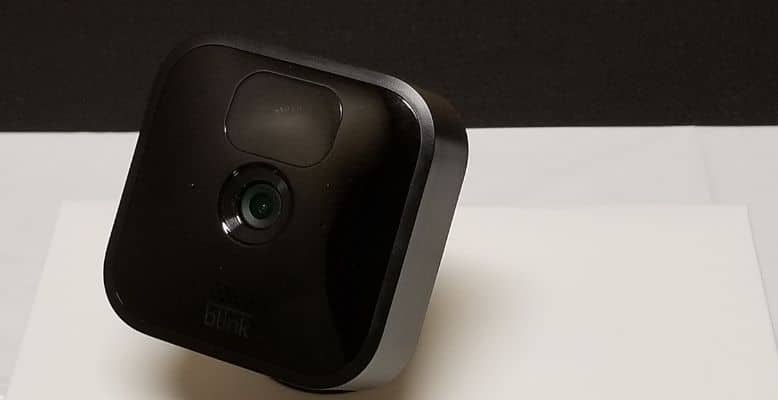 Hey there, smart home enthusiast! Are you on the hunt for a new security camera but feeling overwhelmed by all the options? Let me introduce you to Blink – a wireless camera that won't break the bank.
But here's the real question: can you use it with Apple Homekit? Don't worry. I got you covered. Let's dive in and figure out how to do these two work together like peanut butter and jelly.
Are Blink Cameras Compatible With HomeKit And Work With iPhone?
Yes. Blink cameras are compatible with Apple Homekit, which means you can control them with just your iPhone, iPad, or Mac.
But, not natively. According to Blink's website, "Blink Outdoor and Indoor (3rd Gen) cameras will not support Apple HomeKit or Google Assistant at launch."
And to support this, Blink is nowhere to be seen on the list of compatible devices on Apple's website.
So what does this mean for those of us who want to make these two play together nicely?
How to Use Blink Cameras with Apple HomeKit
Fear not, my smart homies. There are indeed ways to make these two play nicely, but you'll have to put your nerd hat on. Read on to find out how.
Using IFTTT
We'll be using IFTTT, which stands for "IF This, Then That," a handy online platform that lets your favorite apps, services, and devices work together as a team. Sounds cool, right? So, without further ado, let's dive in:
First things first, grab your device and head to your App Store. Look for "IFTTT," download it, and install it. The best part? It's free on both the Google Play and Apple App Store.
Once you've got it installed, open the app and set up a new account. Just follow the prompts – it's as easy as pie!
All set up? Great! Now it's time to log in and explore. Tap on "Explore," and let's find your Blink.
Enter "Blink" into the search bar, and tap on it when it pops up.
Now you'll see an option that says "Connect." Go ahead and give that a tap.
You'll be prompted to sign in to your Blink account. Don't worry; it's safe to proceed – tap on "Continue."
They'll send you a PIN to your email address. Find it, type it in, and hit "Grant Access."
Almost there! Now, search for "Homekit" and tap on "Connect" once it appears.
And voila! You've now set up your Blink to work with Apple Homekit via IFTTT. This means you can use Homekit to arm or disarm your Blink home security system as you need.
Using SmartThings
Samsung's SmartThings is an awesome app that lets you manage all your smart devices from one place. And the cherry on top? It gives you additional functionalities and features to make your security system super efficient. Let's make this magic happen:
To start, hop onto your App Store and search for "SmartThings." Download and install it on your device. It's free on both the Google Play and Apple App Store.
Now that you've got SmartThings on your device, open it up and create an account. Just follow along with the steps.
Next up, it's time to get IFTTT on your device. Just like before, head to your App Store, find "IFTTT," and get it installed.
With IFTTT now on your device, launch it and create your account.
Once you're all signed up, it's time to explore. Tap on the "Explore" option.
Now, let's find SmartThings. Search for it, and give it a tap when it appears.
You'll see an option that says "Connect." Tap on it and sign into your SmartThings account.
After you're connected to SmartThings, it's time to find your Blink camera system. Search for it, tap on it, and get it paired with the SmartThings app.
Last but definitely not least, we need to find Homekit. Search for it, tap on it, and pair it up with your Blink camera via SmartThings.
And there you have it! You've now linked your Blink cameras to Apple Homekit using Samsung SmartThings and IFTTT. This setup gives you more control and extra features for your security system. Neat, huh?
What Are Blink Security Cameras?
Are you tired of dealing with messy wires and complicated setups for your home security cameras? Say hello to Blink – the ultimate wireless security camera system. With Blink, you can easily set up your cameras without any hassle, thanks to its wireless technology that lets you live-stream footage straight to your phone.
We have you covered whether you need it indoors or outdoors, black or white. Our cameras are versatile and customizable to your needs. Plus, with night vision capabilities, you'll be able to keep an eye on your home even when the lights go out.
Don't worry about harsh weather damaging your cameras. Our cameras are built to withstand the elements, so you can focus on keeping your home safe. And with the ability to set up and view multiple cameras on your mobile phone, you'll be able to keep an eye on every corner of your home. So whether you're at home or away, you can rest easy with Blink by your side.
Some Blink Camera Recommendations
Meet the Blink 3rd Gen Indoor Camera – your new best bud for home security. It hooks up to your wifi, giving you real-time video no matter where you are. The Blink app keeps you in the loop, sending you alerts if it senses any hanky-panky.
Want to chat with your pets (or intruders)? It's got a microphone and speaker for that. Plus, it plays nice with Apple Homekit, letting Siri take the wheel of the camera's settings (as long as you follow the steps above.)
It's not waterproof like its outdoor sibling, but its cool design and easy mount options make it perfect for your crib. The night vision feature and privacy zones make it a top-notch choice for keeping tabs on your indoors.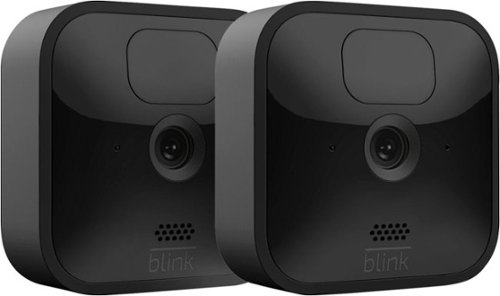 Blink Outdoor (3rd Gen) - 2 camera system
The Blink 3rd Gen Outdoor Camera is a wireless security camera perfect for your home. It connects to your home wifi network, allowing you to view live-streaming video from anywhere in the world. With the Blink app, you can receive notifications when motion is detected.
The camera's built-in microphone and speaker allow you to communicate with visitors. The Blink camera supports Apple Homekit (with the integration steps listed in this article), enabling you to control the camera's settings using Siri. The Blink Outdoor camera is waterproof and can easily be mounted to a wall or ceiling.
Blink Mini Security Camera
Blink Mini security cameras are wireless, battery-powered, and incredibly easy to set up. Just download the app, plug the camera in, and you're ready to go.
With motion detection, night vision, and two-way audio, you'll be able to check in on your pet, your kids, or your home from anywhere. And it also works with Apple Homekit as long as you follow the steps listed above.
Does It Work With Homekit Secure Video?
The Blink app allows you to set up secure video, which means you'll receive notifications whenever someone approaches your camera. If someone is at your door, you'll get a notification and be able to see what's going on. You can even set up a camera to watch your front door. If someone rings the doorbell, you'll be able to see who it is.
Conclusion
Blink cameras work with Apple Homekit, which means you can control them with your iPhone, iPad, or Mac, but you'll have to control them via IFTTT and/or SmartThings. Once you set them up following the steps above, you'll be able to control your cameras from anywhere. You can set up custom scenes like "Good Morning" or "Away From Home."