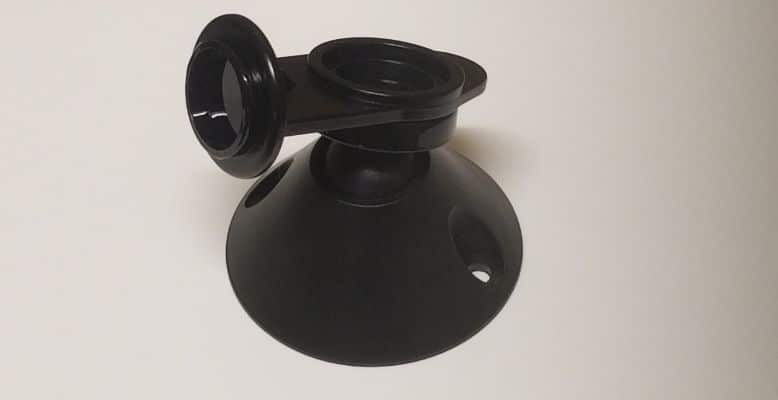 So you have your brand new Blink camera and are ready to mount it somewhere. Where do you start?
We put together this guide to help you figure out what type of mounting solution is best for your application and where to get what you need.
We will go over the best location to install Blink, instructions on mounting it with and without screws, different mounting options, accessories, different mounting ideas, troubleshooting, tips, and a quick FAQ.
If you are mounting a Blink doorbell, look here for our Blink video doorbell installation instructions.
Best Place to A Mount Blink Camera & Mounting Tips
Are you wondering where to mount your Blink camera? There are many different location options, but it is probably apparent to you that:
It needs to be in a location that allows the camera to record the part of your property you want to monitor.
If hiding your camera is essential to you, it must be in a place that is not obvious for people to look at.
If you are using motion detection on your camera, you will need to place it in an area with a decent amount of ambient lighting, or motion will be difficult to detect.
If you do not want the camera recording all the time, consider areas around your home that get less traffic.
You need to consider if your camera will be in a fixed or moving position and what conditions may affect its functionality (wind, rain, etc.).
Before purchasing any mounting hardware, please ensure you have considered all of these factors and are confident that your intended location is optimal for your situation.
What Is the Best Blink Camera Mounting Height?
The best height for your outdoor camera depends on your specific needs. The most common recommended heights are between eye level and chest level, but the actual height will vary based on many factors, including:
Your specific security needs Your particular setup requirements.
The amount of space available.
A good rule of thumb for indoor use is to place your camera at eye level with the person being recorded.
If you are mounting it to a ceiling, this usually means that the sensor should be positioned about a foot below the ceiling line at eye level. For ceilings taller than this, you may want to use a ceiling extension pole to extend the sensor upwards. For ceilings shorter than this, you may need to get a tilting camera to point it downwards while still keeping it at eye level with the person being recorded. Alternatively, you could use a stand to elevate the sensor to your eye level while keeping it close to the ceiling.
How to Mount a Blink Outdoor Camera
Attaching a Blink outdoor camera to mount is not intimidating – it's straightforward!
Later in this article, we will take a more detailed look at different mounting solutions for locations around your home. All of these mount in slightly different ways but the steps are basically the same. If you are using the mounting hardware that came with the camera, these are the steps:
Choose the location where you want to mount your camera.
Place the bracket on the area where you want to install the camera and note where you need to drill the holes.
Screw the mount into the pilot holes.
Attach the camera to the mount.
How to Mount Blink Camera Without Screws
There may be a place where you want to install your camera but do not want to drill holes into the area.
Why wouldn't you want to use screws? Maybe the material is vinyl siding, stucco, or a window. Or perhaps you are installing on a wood fence where you do not want to damage the wood. Maybe you have a unique decorative light you want to hide away by hanging your blink camera from it?
No matter what the reason is, here are some great alternatives for attaching a blink camera without screws:
Magnetic mount – a magnetic mount allows you to connect your blink outdoor camera to almost any metal surface.
Suction cup camera mount – a suction cup mount will enable you to secure your blink outdoor camera to any smooth surface like a window or mirror.
Adhesive mount – an adhesive mount allows you to attach your blink outdoor camera to any flat, non-porous surface like glass or plastic.
Blink Camera Mount Bracket Ideas, Options & Accessories
Since there are so many different ways to mount one of these cameras, many other options are available to meet every need.
Best Blink Outdoor Camera Mount – All-New Blink Outdoor Camera Wall Mount
This high-quality bracket can be mounted anywhere outside and is our best choice for a wall mount for your outdoor cameras. These are, to me, the best wall mounting solutions for a Blink camera system.
The weatherproof protective housing lets you stand your blink camera on any surface. The 360° rotation will enable you to position your camera at any angle so you can capture the perfect shot. The rust-resistant housing allows you to set your camera in even the most extreme conditions.
The Blink Sync module allows you to easily control multiple cameras from one place and the included Micro USB cable charges both the camera and the sync module simultaneously.
Window Mount – Teccle Window Mount
This revolutionary new camera mounting system sticks firmly to all types of windows. The peel & stick adhesive makes installation quick and easy. The camera is safely housed inside, preventing someone from potentially swiping it on you.
It's super easy to install and can hold up to 5 pounds – perfect for your outdoor security cameras! And it can be removed without leaving any residue! Installation is as simple as peeling the backing off the pad and sticking it to your window!
Floodlight Camera Mount
The floodlight camera mounting kit lets you light up the area where you are recording video from up to ten meters away. The HD smart security LED floodlight camera is excellent for capturing footage at night!
Each kit includes everything you need to set it up in minutes. Two-year battery life eliminates the hassle of replacing batteries.
Indoor Camera Mount 
Indoor camera mounts allow you to install indoor cameras anywhere inside your home.
They are pretty small, making them somewhat discrete. They come in two varieties: one with a built-in magnet and one without a magnet. Both types can be screwed into a wall, ceiling, or other flat surfaces, then mounted to your indoor security camera.
Pointing one of these out your window to the outside also helps to lower the chance of your Blink camera being stolen.
Mini Camera Mount 
If you are using a Blink Mini, you can get a mount specifically for this particular camera.
These wall mounts can be quickly adjusted with 360° swivel and 90° tilt angles to find the perfect viewing angle for your surveillance needs. You can even tilt it upside down if you want to monitor the ceiling!
They come with everything you need to install them, including screws and anchors.
Adhesive Mount For Vinyl Siding Or Stucco
You probably do not want to drill holes if you install the camera on an exterior wall with vinyl siding or stucco.
Using a solid adhesive instead of screws will allow you to avoid drilling holes in the material and will not damage the material. This option is excellent if you need to place a camera in an area such as this that is made of vinyl or stucco, and you want to avoid any damage to your walls or siding.
They are also great for places you want to monitor that are hard to reach, like high-up ceilings or tight spaces. They are super easy to install as well! You just peel off the backing and apply them directly to where you want to place your camera.
Anti Theft Mount 
If you are having problems with your cameras missing, an anti-theft mount might be the right choice. These have a cage around them that makes it almost impossible to remove them from the wall without being noticed.
The cage can also deter would-be thieves because they do not want to be seen with the security camera on them. Just be careful of where you place your anti-theft mounts – they can be hard to remove from the wall and could cause damage to your walls if you pull too hard!
Brick Mount 
A brick clip mounting system is an excellent option if you are trying to install an outdoor security camera on a brick wall. These simple little devices will allow you to easily install a camera on a wall made of brick.
You just need one brick clip for each hole in your brick, and then attach the clip to the camera and the wall! This is a great way to get up and running quickly – no drilling required! You can quickly remove this setup if you no longer need it – just pull the clips from the wall and the camera and then take them with you! Brick clips come in a variety of
Corner Mount 
A corner mount is a simple way to mount your outdoor security cameras to a corner. These are very useful when installing a security camera in the corner of a room or even the corner of a building!
They attach to the corner of the building, and then you can connect your camera to them. They are easy to use. Just screw them into the corner and attach your camera to the mount! You can turn the camera around to get the best viewing angle for your needs. Easy to install, easy to uninstall! Great for when you need to move it somewhere else! Very discreet!
Door Mount 
A door mount is an easy way to mount an outdoor security camera to a doorway. This is good for monitoring the entrance to your home or building without having to drill holes or use an adhesive on the wall. This door mount attaches to the top of your door with a clip.
This is great for monitoring your front, back, or even side doors in your home or building! Works excellent on doors made of wood, metal, or plastic! Installs in minutes.
Gutter Mount 
A gutter mount is a great way to keep your outdoor security cameras away from moisture and protected from weather elements like rain, snow, and wind. This is an excellent option when you do not want to drill holes in your roof but still want to monitor that area from above.
This gutter clamp allows you to easily attach it to your gutters so that you can attach a camera to it and get a great view from up there! It is quick and easy to install, just place it in the desired location, screw it in, and attach your camera!
Suction Cup Mount
A suction cup mount is a great way to get your outdoor security cameras up high without needing to drill holes or use adhesives on the wall. They are effortless to set up – just attach them to any smooth, non-porous surface!
The camera attaches to the suction cup, so you can adjust the angle as needed! Great for windows, doors, and other smooth surfaces. It can be used in both indoor and outdoor locations. It can hold up to the weight of a Blink XT. Simple and quick installation! Does not damage the surface it is attached to! Easy to move if needed!
Tree Mount
While there isn't a specific tree mount, you can use a twist mount on a tree, assuming that the tree is small enough. Simply use twist mounts on the branch, place the cameras in the mounts, and then twist the mounts onto the branch to lock them in place.
You will need to ensure that you have suitable mounts for your cameras, as the Twist Mini and the Twist Standard both have different mounting threads, so you cannot use them interchangeably. You will also need to ensure that there is enough room for the cameras and that the branches are strong enough to hold the cameras in place.
Solar Mount 
A solar panel charging mount is a great way to power your Blink XT without running wires from an outlet to your Blink XT. This makes it an excellent option for placing your Blink XT in a remote location where it would be inconvenient to run wires.
This solar panel charging kit has a mounting bracket that allows you to quickly and easily attach it to a wall or pole. It comes with everything you need to get started – the solar panel, a weatherproof junction box, and a power adapter with a built-in USB port that you can use to charge your devices while out in the field.
The solar panel is adjustable, so you can aim it towards the sun to maximize the sunlight it receives throughout the day. Once the sun goes down, it will automatically switch to a backup battery to keep your camera powered throughout the night.
Clamp Mount
A clamp mount is a simple device that can attach to almost any surface to allow you to place an outdoor security camera on it. This is useful when you need a discreet way to monitor an area as it does not draw attention to itself or the camera.
There are a variety of clamp styles to choose from – some that can be attached to a flat surface like a wall or a pole, and some that can be attached to a round object like a pipe or a tree trunk. Various styles are available, so you can get the one that best fits your needs.
Wall Outlet Mount
A wall outlet mount allows you to quickly and easily place an outdoor security camera on a wall that already has a power outlet in it. This allows you to easily power your Blink XT without running wires.
It plugs directly into the wall outlet, so you do not have to drill any holes into the wall. The included power adapter has a USB port that you can use to charge your device while out in the field.
Mount Extension
A mount extension can be used to lengthen an existing wall mount. This is helpful if you need more length than the original wall mount. It is easy to install – just slide it to the end of the existing wall mount and tighten the screws! Comes in a variety of lengths, so you can pick the one that best fits your needs!
How to Remove Blink Camera From Mount
Removing your camera from most mounts is super simple! Pull the camera firmly away from the mount; it should come off without any issues.
Blink Camera Mount Troubleshooting
Are you experiencing any specific issues with your mount? Here are some of the most common problems that can arise and how to deal with them.
Blink Camera Won't Snap Into Mount
If your camera does not snap into the mount, ensure it is seated properly. If it is at an angle, try sliding it into place again, so it's straight with the slot.
If it still doesn't snap in, try rotating the screw in the bracket slightly so the camera can slide into it more easily. If this doesn't work, you may need to replace your bracket with a compatible one. We have listed compatible brackets above.
FAQ
Do Blink Outdoor Cameras Come With Mounts?
Yes, Blink cameras come with basic mounting hardware included. This type will allow you to mount to most flat surfaces with screws. However, if you are looking for another mounting solution for your specific situation, you can read about alternate mounts in the section above.
Conclusion
Mounting your Blink camera properly all comes down to your specific situation and what features you need most from your outdoor security camera. All the mounts we mentioned here are great choices – they are all high-quality mounts that will provide years of reliable service if properly maintained.
They are waterproof, durable, and easy to install and use, making them an excellent choice for securing your home, office, or small business. Ultimately, the option is yours – just choose the one that best suits your needs and budget!