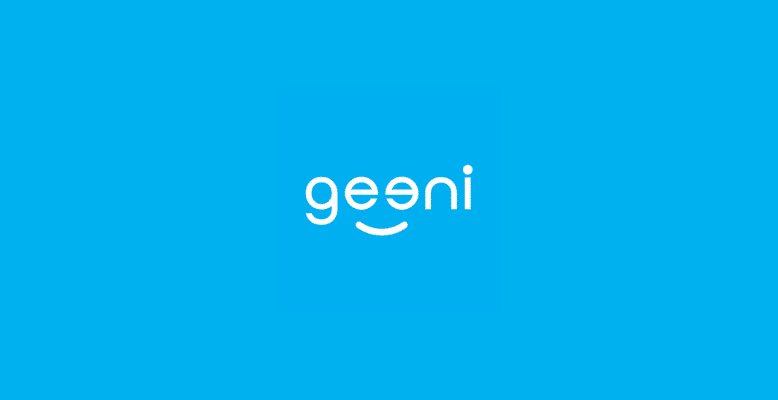 The Geeni app is one of several designed apps to manage a smart home system. With the Geeni app, homeowners can control certain home functions remotely and automate specific tasks using internet-connected appliances and devices.
It is one of several available in the market and is touted as one of the better options for automating the home. This app makes setting and scheduling simple tasks easy and makes achieving energy-efficiency goals possible.
What Is The Geeni App?
The Geeni app is an app that offers easy control and setup of connected smart home devices, appliances, and gadgets via the internet. These devices may be controlled via a smartphone to which the Geeni app is downloaded.
It works with many compatible devices and appliances, expanding functions from security to safety to entertainment. It is easy to set up and use, featuring several settings that can be customized. The Geeni app was developed by Merkury Innovations, LLC.
What Compatible Devices Work With Geeni App?
Geeni Security Camera
The Geeni Look Smart Wi-Fi security camera is one of several smart home devices that Geeni has produced. The Geeni Look is a small, compact security camera that captures 1080p videos, offering a quick view of activities within its parameters.
It is an affordable option for homeowners looking to create a security system that monitors their environment. The camera unit is quite flexible and can be positioned 90 degrees in all directions to optimize its coverage.
It connects to the Wi-Fi network and can be triggered with sound and/or motion. The camera comes with a micro SD slot, so it is capable of continuous video recording. Supply the micro SD card.
Once connected to the Geeni App, the Geeni camera can be accessed through a connected smartphone. The camera can provide a live stream if desired and can also be used to take snapshots, record audio, engage in two-way audio, or record videos manually.
Geeni Doorbell
The Geeni Doorpeek Smart Doorbell is a doorbell and a security camera in one device. It works like any ordinary doorbell but comes equipped with a camera to capture videos using 1080p resolution. It allows two-way audio communication and has features such as ring notification and voice control.
It is hardwired to ensure constant connectivity to power. As long as it has a power supply, it can stream live videos 24/7. It has automatic firmware updates and works well with other smart home apps, such as Alexa and Google Assistant.
It also comes with motion sensors and will send a notification to a connected phone if there is activity. It is weather-resistant and has a night vision feature that turns on automatically.
Geeni Smart Light Bulb
Here's an affordable smart light bulb that does not require a hub and will respond to multiple platforms running voice control. The Geeni Smart Light Bulb is one of several smart light bulbs from Merkury Innovations.
It has Wi-Fi and responds to voice commands using compatible smart home apps, including Apple Homekit, Amazon Alexa, and Google Assistant.
The Geeni Light Bulb is dimmable and has a high color temperature that can be set to provide a warm-white light if preferred.
Geeni LED Strip
The Geeni light strip is a complete kit with everything you need to set up a line of light on virtually any surface. The strip has an adhesive back that sticks to any dry surface.
For problematic surfaces, the kit comes with plastic clips and stainless steel screws for a more secure installation. The strip can be cut to any desired length and has an RGB color range that allows for warm and cool light adjustments.
The Geeni Light Strip does not require a hub to work with the home Wi-Fi. Once connected via the Genie App, it can be accessed and controlled using a connected smartphone.
Is The Geeni App Free?
The Geeni App does not charge subscription fees for any services it may provide via the app. Once you have purchased the product, you can download the Geeni app at no cost.
All you need is an internet connection and a connected smart device to begin using the app with compatible devices and appliances.
Is The Geeni App Safe And Private?
The Geeni App has been tested and is considered safe to download and use. As for privacy issues, the company has detailed the type of information they collect from end users.
This includes personal and non-personal information, including name, address, and contact information, such as your phone number. The data is collected when you use and interact with Geeni's services, whether directly with the software and website or with third-party software.
Messages and other content are collected each time you connect using the app or third-party software. Photos, video and audio clips, contacts, and any contact information you provide may also be accessed by specific software once installed on the app.
Some third-party software that has been installed may also transmit data to Geeni. The company holds no responsibility regarding collecting and using any information from you by third-party software.
The Geeni site also uses cookies to collect data for demographic purposes. However, you may opt not to accept specific or all cookies by simply resetting your browser.
Rest assured, however, that the company will not sell personal information to other companies and third-party service providers and limits disclosure of personal information.
Can The Geeni App Be Hacked?
The app is safe to use and has been tested against hacker hacks and vulnerabilities. Users are discouraged from sharing personal information or data when using the Geeni app and are advised to ensure that their smartphones are kept secure at all times.
No app or security flaw would result in unauthorized usage, Geeni camera hacking, or manipulation.
Conclusion
The Geeni App provides a reliable, convenient, affordable smart home system that allows multiple device connectivity, access, and control. The system can be set up to manage various gadgets and appliances, each of which can be controlled remotely.
It also offers several valuable and convenient features that create a powerful tool to control, manage, and customize your indoor environment. Suppose you have all the necessary devices and appliances connected.
In that case, the Geeni App lets you do a myriad of tasks, such as checking in on your security cameras, viewing the immediate environment in your home from a remote location, turning appliances on/off at certain times of the day, or setting up your thermostat to achieve your desired comfort indoors. And you can do it all with just a single app.