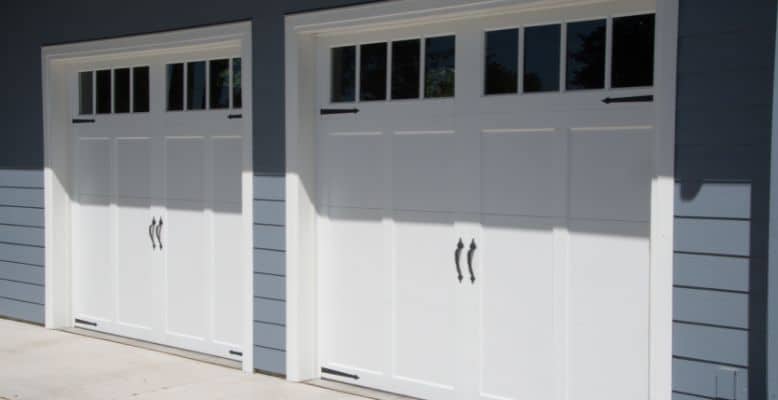 Home automation is one of the hottest trends in the smart home industry, and Chamberlain myQ is making it easier than ever to add smart features to your home.
Chamberlain myQ is a secure, Wi-Fi-enabled garage door opener that connects to Apple Homekit through Homebridge.
Setting Up The myQ With Homekit
Setting up this quickly and easily – like 10 to 15 minutes!
If you have a myQ smart garage door opener, you already know you can control it using the Chamberlain myQ app. This is undoubtedly an excellent way to do it, but what if you could just have it integrated with everything else in your Homekit app.
To do this, you will first need a piece of hardware called a bridge or Homebridge. I would recommend the LiftMaster MYQ 819LMB MyQ Home Bridge, and for the purpose of this tutorial, I will use this Homebridge to show how to install this setup. However, the exact instructions should work with just about any Homebridge.
This also assumes that you already have a working myQ door opener installed in your garage and are ready to add it to Homekit.
Time needed: 15 minutes.
Setting Up MyQ To Work With Homekit
Plug your Homebridge hub into a power outlet and connect it to your wifi network.
Open your Homekit app on your iPhone.
Click the "+" sign on the top right-hand side of the screen.
Click "Add Accessory."
Scan the code on the back of the Homebridge.
Your bridge should be added. You can assign it a name, etc.
You will then be prompted to go to your myQ app. Open that app on your iPhone.
Click the "+" to find the new Homebridge device.
Click "Add a new place."
Enter the serial number from the back of the bridge.
Give it a unique name.
You will then be given some on-screen instructions to set up learning between your bridge and myQ devices. Go through these steps on your screen.
Repeat step 12 if you have more than one garage door opener.
After completing these steps, you should see your garage doors in your Homekit app.
Here is a video that goes through these same steps:
What Is The Chamberlain myQ?
The Chamberlain myQ is a smart garage door opener that works with Apple Homekit.
It allows you to control your garage doors from anywhere. The Chamberlain MyQ Home Bridge uses your home's wifi network to connect to your garage door opener, so you can open and close your garage from anywhere.
This garage door opener is compatible with garage doors manufactured in 1993 or sooner. Once you set it up, you can open and close your garage door remotely.
You can also set a close schedule so your garage closes 30 minutes before you go to bed.
Access sharing is also available so your friends and family can access your garage anytime.
You can also connect your garage door opener to Amazon Key-In Garage Delivery, which delivers packages right to your garage.
When you open the box, it comes with everything you need to install it in your garage:
The sensors.
Mounting brackets and screws.
AC power adapter.
Why Use A Smart Garage Door Opener?
I remember going on a family vacation with my parents and grandparents when I was a kid. We were about halfway to our destination when my grandmother started questioning whether or not they remembered to close their garage door.
At that time, there were no cell phones (this was in the early 80s), so we had to stop, find a pay phone, and call the neighbors to go and check it for them. And yes, they did forget to close it!
It would have been so much easier with this! They could have just checked on their phone (or got a notification that it was open) to see the open or closed status of the door. And they also could have just closed it remotely with the tap of a screen.
This is the best reason to set this up in your home.
Why Use Homekit Instead Of The myQ App?
While the myQ app works very well for opening and closing your garage door, there are some advantages to integrating it with your Homekit system.
Keep all your smart device controls in one place – since you are already using the Homekit app, this would eliminate the need for a second app for the garage door.
Integrate with other devices – with Homekit, you can set up scenes and automation for your garage door. For example, you could automatically turn on the lights in the garage before opening your garage door. You could have the garage door close automatically when motion sensors detect motion. Or you could even have the lights automatically turn on in the garage when you walk inside. The possibilities are endless.
Automate things when you are away – the myQ app has a feature that allows you to set up notifications for when someone enters or leaves the garage. This is great for when you are away on vacation, etc. However, with Homekit, you can set this up based on your location. So, for example, if you have motion sensors set up (or you open the garage with your iPhone), you can have the lights automatically turn on in the garage. Or you could set the temperature automatically to your preferred temperature when you return home. Or have the lights turn off automatically when you leave. Again, the possibilities are truly endless.
Conclusion
There you have it. A step-by-step tutorial for adding a smart garage door opener to your Apple Homekit system. You can now open and close your garage door from anywhere in the world. You can also automate things whenever you are away. And it all happens automatically. No more worrying about whether or not you closed the garage door!