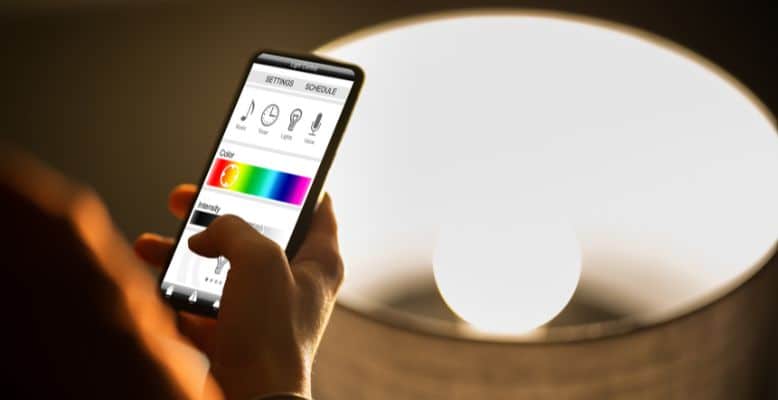 Have you heard about Apple's Homekit? It's the bomb-diggity for tech lovers like us. You can control your whole house with just your voice or your phone. How cool is that?
So here's the deal, have you been wondering if those Feit lights you've been eyeing will work with Homekit? Let's find out!
Are Feit Products Compatible With Apple Homekit?
Yes, you can make your Feit Electric smart home products play nicely with Homekit. The only catch is that they don't naturally speak the same language, but don't worry, Homebridge is here to translate for them! With a bit of help from Homebridge, you'll have everything set up in no time and working like a charm.
What Is Feit Electric?
Feit Electric is a manufacturer of smart wi-fi light bulbs and other smart home devices. The company produces electric smart bulbs with wireless internet capabilities that can be controlled using smartphones. Users can turn their LED bulbs on and off, change their brightness levels, color changing, and group their lights together through a mobile app.
The company also makes smart wall switches and other smart home devices.
Some example products:
What Is Homekit?
Homekit is a tech platform developed by Apple that allows users to control compatible smart home devices using their Siri-equipped iOS devices.
Using Siri, you can activate lights, temperature adjustment devices, and blinds with simple voice commands.
Feit Lights You Can Control With Homekit
When you set up any of your Feit smart wifi bulbs with Homekit using Homebridge, just about all the bulb features can be controlled through Siri.
This includes turning the lights on and off, changing the brightness level, choosing different colors and shades, grouping lights together, and controlling their light intensity.
The Next Step Is To Set Up Homebridge
Homebridge is free software that allows you to control your devices with Apple Homekit. The software will enable you to set up devices with Apple Homekit functionality.
How To Add Feit To Apple Homekit
If you are ready to set up Homekit with your Feit device using Homebridge, follow the instructions below:
Install and open the Homebridge software program.
Search for the Feit plugin.
Click the install link to install the plugin.
Configure the plugin.
This screen will automatically be displayed after it is installed. You will be asked to give it a unique name and other settings.
Restart Homebridge.
You can easily do this by clicking the restart button on the top right of the dashboard screen.
After restarting, the settings you configured will take effect automatically. You can now control your connected device with Siri or a mobile Apple device.
Conclusion
Setting up your Feit lights with Homekit is easy and can be done quickly. Follow the steps I mentioned, and you'll be good to go! And once you're all set up, you can control your lights with a flick of your wrist, AKA your iOS device. Just use Siri to give her voice commands or download the free Apple Home app, and you'll live like a boss.