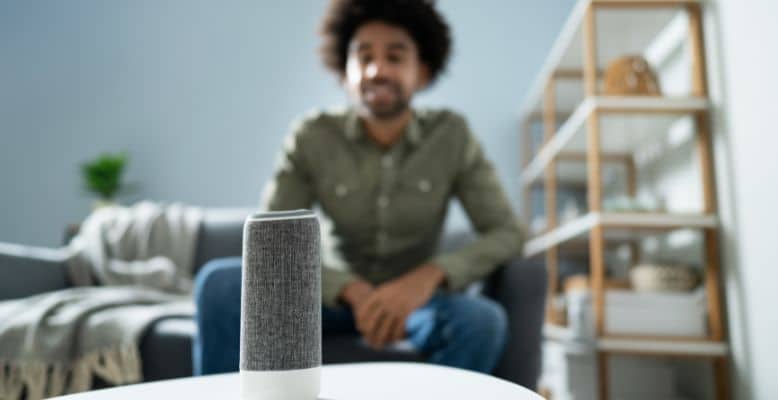 What's been blowing my mind lately? The whole Apple Homekit thing! It's seriously next level – you can control your entire crib with your voice or phone.
And guess what? Have I wondered the same thing? Does it play nice with Sonos speakers? Who wouldn't want to boss around their smart home with a smooth voice command?
Are Sonos Products Compatible With Apple Homekit?
Yes, Sonos does work with Apple Homekit. Remember, since Sonos and Homekit aren't BFFs by default, you'll need to bring in a wingman to help make it happen. That wingman is called Homebridge, and they'll ensure everything is set up and running smoothly. It's all good, I promise!
What Is Sonos?
Sonos is one of the world's hottest brands in the audio field and mainly features wireless speakers that can be controlled wirelessly. The company is known for its innovative features and attractive designs.
They can be found in millions of homes around the globe and are considered one of the top wireless speaker brands out there. Not only does the company create custom speakers, but they also feature a line of accessories like amplifiers, soundbars, subwoofers, and more.
The company even offers a dedicated Sonos app to control all compatible Sonos products through your smartphone. You can use the app to create playlists, group speakers together, and manage user access.
What Is Homekit?
Homekit is a tech platform developed by Apple that allows users to control compatible smart home devices using their Siri-equipped iOS devices.
Using Siri, you can activate lights, temperature adjustment devices, and blinds with simple voice commands.
Sonos Devices You Can Control With Homekit
Here is a list of some of the most popular Sonos products that you can control with Apple Homekit:
Sonos Arc (available here): This soundbar features a wireless architecture that allows you to place it anywhere you like without cables getting in the way. The soundbar offers immersive surround sound that is created by the speaker.
Sonos Beam (available here): The Sonos Beam Gen 2 is a smart speaker with mesh integration that allows you to stream music from your smartphone or PC. The speaker features spatial sound technology that creates an immersive listening experience.
Sonos One (available here): The Sonos One is an excellent smart speaker that offers connectivity for voice control. You can use the speaker for music streaming, voice control, and more.
Sonos Amp (available here): This amplifier allows you to stream high-quality music from your living room to the speakers of your choice. You can also use the amplifier as a hub for any other soundbar or speaker in the house.
Sonos Move (available here): This battery powered smart speaker takes portability to a whole new level. Simply place it wherever you want to stream music to it and even move it around the house. The speaker also can be controlled with other Sonos speakers.
Sonos Play (available here): This speaker is one of the smallest ones you will find out there. However, it offers clear stereo sound thanks to its small size. The device offers simple setup and is compatible with all Sonos products.
Sonos Playbar (available here): This soundbar offers revolutionary surround sound technology that creates an immersive listening experience.
Sonos Roam (available here): This is a wireless speaker that is ideal for outdoor use thanks to its weather-resistant design.
The Next Step Is To Set Up Homebridge
Homebridge is free software that allows you to control your devices with Apple Homekit. The software will enable you to set up devices with Apple Homekit functionality.
How To Add Sonos To Apple Homekit
If you are ready to set up Homekit with your Sonos device using Homebridge, follow the instructions below:
Install and open the Homebridge software program.
Search for the Sonos plugin.
Click the install link to install the plugin.
Configure the plugin.
This screen will automatically be displayed after it is installed. You will be asked to give it a unique name and other settings.
Restart Homebridge.
You can easily do this by clicking the restart button on the top right of the dashboard screen.
After restarting, the settings you configured will take effect automatically. You can now control your connected device with Siri or a mobile Apple device.
Conclusion
Setting up your Sonos speakers with Homekit is a total breeze and can be done flat in just a few minutes. And once you're all set, you'll be able to control your connected devices like a boss using Siri voice commands on your iOS device or the rad "Home" app from Apple.