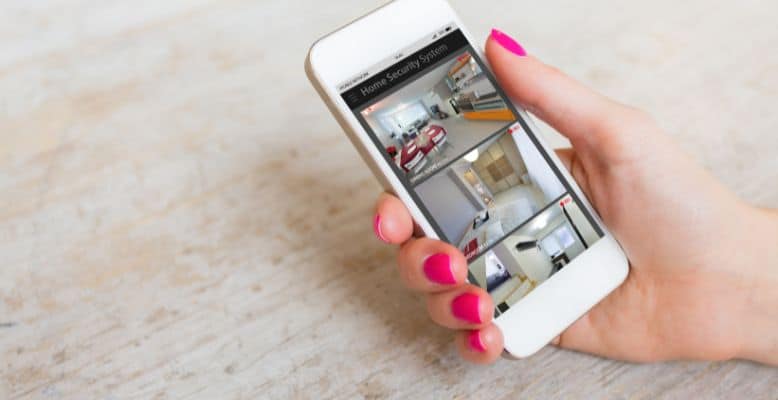 You've been thinking about installing a home security system, but you don't want to spend a fortune. Luckily, Simplisafe has a solution for people like you.
Simplisafe offers affordable, do-it-yourself home security systems. You can monitor and control your home from your iPhone, iPad, or Mac.
But is Simplisafe compatible with Apple Homekit? Keep reading to find out.
Is Simplisafe Compatible With Apple Homekit?
Yes, Simplisafe is compatible with Homekit. However, you will need a bridge with the Homebridge software to bridge the gap and make it compatible. Luckily, this is very easy to set up and only needs to be done once.
Simplisafe Integration With Homekit
See below for step-by-step instructions if you are ready to integrate Homekit with Simplisafe products.
What You Will Need
Assuming that you already have Homekit set up at your home and one of the Simplisafe products, there should only be one additional item you will need – Homebridge.
You can learn more about Homebridge here. Luckily, this is nothing you need to go out and buy – you download and install it.
Setting Up Homebridge For Your Simplisafe Home Security System
The first step you will need to do is download the Homebridge software, which you can find at homebridge.io.
Setting Up Homebridge For Your Simplisafe Home Security System
Total Time: 5 minutes
Download and install the Homebridge software from the link I mentioned above.
Open the Homebridge dashboard on your computer.
Click the "Plugins" option.
Search for the Simplisafe device you are currently configuring.
When the search results come back, click "Install" on the plugin that corresponds with your device.
The install will run. Please wait a few minutes for it to complete.
Assign a unique name to the setup.
At this point, you should see many different configuration options and settings on the screen. What you see on this screen will depend on the specific Simplisafe device you are working with.
Configuring The Homekit Automation Settings
After performing the ten steps above, you are ready to configure it on your Homekit app:
Open the Homekit app.
Find the accessory that you set up in Homebridge.
From here, you should be able to set up any automation that you want the device to perform. This could include (but is not limited to) arming and disarming the system, turning on and off lights, controlling locks, opening garage doors, etc.
What Can Simplisafe Protect With This Set-Up?
There are several different things around your home that these products can help protect:
Conclusion
If you are wondering about is Simplisafe compatible with Apple Homekit, the answer is "yes." Setting up a home security system with these products is very easy. However, you will need to purchase some additional equipment to get it working with Apple Homekit.
Luckily, once you have these items, set up the system quickly and easily.