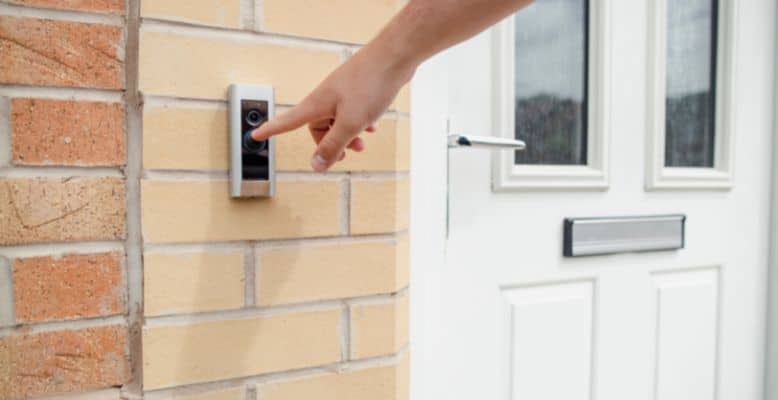 One of the most exciting tech developments was the introduction of Apple Homekit. Homekit allows users to control their home through voice activation and mobile devices.
But do Ring products work with Homekit?
Are Ring Products Compatible With Apple Homekit?
 Yes, you can make Ring smart home products compatible with Homekit. However, since they are not natively compatible, you will need to use Homebridge to set it up and work properly.
What Is Ring?
Ring is one of the leaders in home security monitoring devices. Their products include video doorbells, security cameras, video monitors, smart locks, and smart alarms. Ring products work flawlessly together and offer consumers the peace of mind they need. With Ring, you can keep tabs on your home even when you're not there.
What Is Homekit?
Homekit is a tech platform developed by Apple that allows users to control compatible smart home devices using their Siri-equipped iOS Homekit devices.
Using Siri, you can activate lights, temperature adjustment devices, and blinds with simple voice commands.
Ring Devices You Can Control With Homekit
When you set up any of your Ring devices with Homekit using Homebridge, the following products will work:
Ring Video Doorbell: This video doorbell will record and send alerts to your phone when detecting motion.
Ring Floodlight: The floodlight allows you to remotely turn on and off lights and receive alerts when motion is detected.
Ring Stickup Cam: This camera can be used indoors or outdoors to monitor doorways or entryways. You can receive alerts straight to your smartphone.
Ring Cameras: The cameras are wireless and can be set up inside or outside to monitor entry ways and driveways.
Ring Video Doorbell Pro: This Ring doorbell device features HD video, night vision, rechargeable batteries, and the ability to answer the door using your smartphone.
Ring Alarm: This security system will work with your Ring video doorbell and doorbell lights to detect motion and alert you as a Homebridge Ring alarm.
Ring Security System: This system allows you to create a security system customized to the needs of your home.
The Next Step Is To Set Up Homebridge
Homebridge is free software that allows you to control your devices with Apple Homekit. The software will enable you to set up devices with Apple Homekit functionality.
How To Add Ring To Apple Homekit
If you are ready to set up Homekit with your Ring device using Homebridge, follow the instructions below:
Download Homebridge.

You can find it for free at homebridge.io.

Install and open the Homebridge software program.
Look at the menu section of the dashboard and click the "Plugins" option.
Search for the Ring plugin.
Click the install link to install the plugin.
Configure the plugin.

This screen will automatically be displayed after it is installed. You will be asked to give it a unique name and other settings.

Restart Homebridge.

You can easily do this by clicking the restart button on the top right of the dashboard screen.
After restarting, the settings you configured will take effect automatically. You can now control your connected device with Siri or a mobile Apple device.
Conclusion
Setting up Ring with Homekit is a quick process you can do in just a few minutes using the steps above. Once it is set up, you can use your iOS mobile device to control your connected device using Siri voice commands or the free Apple application for iOS called "Home" with an Apple Homepod.