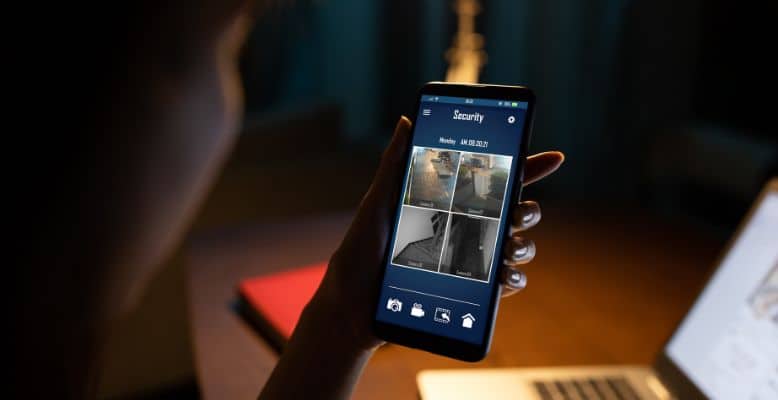 If you just got your Blink camera system, you may be confused about what the terms "armed" and "disarmed" mean.
Here is a detailed article showing what Blink camera armed vs. disarmed means and how each status works.
What Does Armed and Disarmed Mean on Blink Camera?
When you start using your Blink security camera system, there are a couple terms that you will need to learn:

Armed Mode
When you arm your Blink camera, it turns on the alerts on motion detection and recording when motion is detected. When the camera is armed, it will pick up all motion that it detects and send motion alerts to your phone.

Disarmed Mode
When your camera is disarmed, it simply means that all motion detection and recording are turned off for that particular camera.
How Do I Arm My Blink Camera?
Arming your Blink camera, a Blink XT2, Blink Mini camera or Blink indoor camera, for example, is very easy:
Look in the bottom right-hand corner of the screen. You should see a toggle switch that allows you to choose between arm and disarm.
Tap the switch to put it in the armed position.
Here is an excellent video short that shows this process:
Arming Only One Individual Camera 
Right now, there is no way to arm one camera without simultaneously arming the entire system. However, you can disable alarms for one particular camera and turn off motion alerts detection when only that individual camera is armed.
However, if you have a couple Sync Modules, you can set up the cameras in separate systems and arm / disarm specific cameras that way. You can add a subset of cameras to each system and arm or disarm each system individually.
You can also configure each Sync Module as a "stand-alone" system with the option of arming and disarming the system from the app itself.
Arming And Disarming Automatically

If you want to add some automation to the arming and disarming of your Blink cameras, a scheduling functionality is built into the Blink app.
If you want to arm your Blink system schedule at a specific time, just do the following steps:
 Open up your Blink app.
Tap the particular system that you want to add the schedule to.
Tap on Scheduling.
You will see a calendar page that looks kind of like a grid. Click the Plus sign on the top right of the screen.
Set your time, days, etc.
Can I Arm Blink Cameras At Different Times
Setting up different scheduled times on other cameras is similar to how you can set it up to individually arm or disarm cameras. You will need to set up separate systems for each camera, which means you will need a Sync Module for each system.
Troubleshooting
When you are trying to resolve any issues that may arise, there are a few things that you should try first because most of the time, any problem will be resolved with this:
Run a power cycle on the camera – take the batteries out, wait a few seconds, reinsert them and wait for the camera to boot back up.
Unplug your modem, wait 30 seconds, and plug it back in. This forces the modem to reboot. Wait for the modem to reconnect to the internet and try your camera again.
Disable the scheduling in your Blink app. Clear the app's cache. Re-enable scheduling.
Uninstall and reinstall the app.
Blink Cameras Failed to Arm
Check your systems for offline cameras if your camera fails to arm and the above steps do not work. Sometimes, if you have a camera that is not being used, it causes this issue. Delete the offline camera.
Blink Camera Armed, But Not Video Recording
The first thing that you should do in this case is double-checking that the camera is armed.
Next, check your wifi connection. If the signal is poor, this can cause issues with motion recording. Move your camera closer to the router/modem to get a stronger signal.
Make sure that you have the latest firmware installed for your camera as well.
Blink Camera Keeps Disarming Itself
If your camera keeps disabling itself, the first thing to check is your scheduling setup. Maybe you have a schedule that is improperly configured.
If this is not the case, you may want to contact Blink's support to see if they can figure out what is going on with your system.
FAQ
Does Blink record when disarmed?
No. When the camera is disarmed, it it not recording anything.
Can you schedule Blink cameras separately?
Yes, but only if you have multiple Sync Modules. All cameras connected to the same Sync Module would have the same schedule. If you want to have separate schedules, you will need to put those cameras on a different Sync Module.
Conclusion
With this article, you should better understand what "Armed" vs. "Disarmed" means on your new security system from Blink. If you have any further questions, let us know in the comments below!