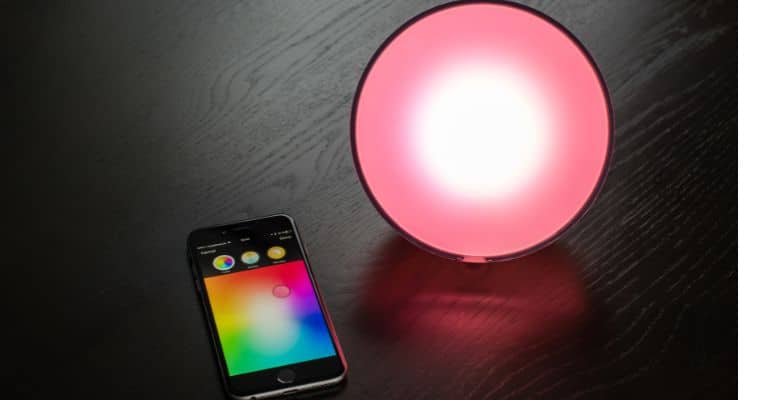 So you're thinking about getting your hands on a Philips Hue Go? I totally get why you're into it. It's like the Swiss army knife of light bulbs. The thing can do so much, from setting the mood in your room to being the life of the party. It's way more than just a regular old light bulb.
And don't even get me started on the batteries. They're like the cherry on top of this already delicious cake. With the batteries, you can take your Philips Hue Go on the go, make it a portable party, and never have to worry about being in the dark again. It's the perfect accessory for your home or your next camping trip.
Philips Hue Go Bluetooth Table Lamp - White and Color Ambiance
How Long Do The Batteries Last In A Hue Go?
The batteries in a Philips Hue Go light should last around 3 hours before recharging.
However, I should note that some color settings drain the battery faster than others. Luckily, a handy chart on the box gives you more information on how long each color should last. You can keep the Hue Go in Relax mode, for example, to extend the battery life up to 9 hours.
If you are close to a power outlet, you can keep the light plugged in at all times to prevent the battery from draining.
How to Check Hue Go Battery Level
Checking the Hue Go battery status can be checked on the app. The battery icon will flash red if the battery is low or charging. This usually happens if the bulb is unplugged from the power socket for a while.
Charging The Batteries
Changing the batteries in a Philips Hue Go is simple. Just plug in the charging cable, and in around 90 minutes, you should have a full charge.
What Kind Of Batteries Does The Hue Go Use?
The factory-installed, rechargeable built-in lithium-ion batteries in a Hue Go are 2 AA / 14500 batteries with a 3.7 voltage.
Can the Hue Go be Plugged In?
Yes, you can plug the Philips Hue Go lamp into any power outlet, so you don't need to worry about keeping the batteries charged.
Philips Hue Go Battery Replacement
Replacing the batteries in your Philips Hue Go might seem like a hassle, but don't worry. I got you! And the internal batteries are rechargeable, so you might not even have to replace them for a long time. But if you've been using your lamp for a minute, you might need to switch things up and pop in some new batteries.
Here's what you'll need: new AA rechargeable batteries with a capacity of less than 1000 mAh. And don't worry. I'll walk you through the process.
To get the front cover off, squeeze it, and it should pop right out. But if it's feeling stubborn, grab a carpenter's clamp (or something similar) and gently squeeze the cover off. If you don't have a clamp, you can always go the old-fashioned route and do it between your knees!
Once you've got the cover off, you'll need to take out the light cover and all the internal parts with a screwdriver until you finally reach the batteries.
I've even found a helpful video that walks you through the process step by step!
Conclusion
So, there you have a quick guide on how to check the batteries in your Philips Hue Go smart lamp. I hope this guide was helpful, and thanks for reading!
Philips Hue Go Bluetooth Table Lamp - White and Color Ambiance