If you are in the process of setting up your Homekit Hub, you might be wondering if you can use an iPhone or iPad for a hub.
With some of the recent iOs updates there have been some changes.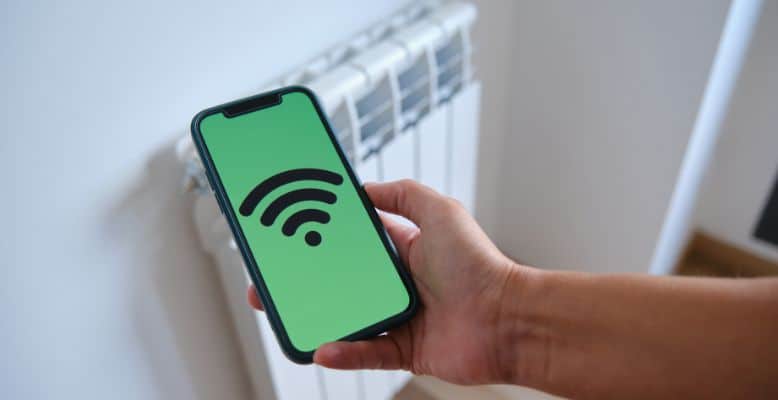 Can iPhone Or Ipad Mini Act As A HomeKit Hub?
Yes, an iPhone or iPad can be used as a Homekit hub. However, this option will no longer be available if you update your phone or tablet with the new ios 16 updates.
If you have already updated to iOs 16 (which is currently in Public Beta status at the time of writing this), you will have to have an Apple TV or Apple Homepod for a Homekit hub.
What About Older iPhones?
According to Apple, any phone older than an iPhone 8 will not get the update to version 16. So, you should be able to use an older iPhone. You could not update your phone, but you would miss out on other features in the update.
What Changed After The iOS 16 Update?
The main thing that changed in the iOS 16 update concerning Homekit is how the Home app displays information on your Homekit hub. Before this update, you could view all of your connected devices from the home app on your iPhone or iPad.
The new versions of HomeKit Hub support Matter, Google Assistant, and Amazon Alexa. It's a good sign that Apple is focused on developing new features for the HomeKit ecosystem.
It's great that Apple is introducing new innovations to the home ecosystem, but it's disappointing not to use the iPhone or iPad as a hub anymore . With all these exciting additions, you should still be excited for the future of Apple and HomeKit.
Why Do I Need A HomeKit Hub?
A hub is a specific device for HomeKit that lets you add smart devices to your smart home network. The hub acts as a joiner or bridge. It allows you to control all of your smart home devices in one place and control them with Siri voice commands or the Siri Remote.
Hubs typically connect to your WiFi network and make it possible to update the firmware for all of your smart home devices at once. Without a hub, you'd have to connect each device to your WiFi network and update the firmware on each one individually.
Homekit Hub Options – What Device Should You Use Instead?
Currently, only two pieces of hardware can be used as a Homekit Hub. These are the Apple TV and the HomePod.
If you have one of these devices, you can control all of the smart products in your home with your voice or the Siri Remote that comes with the device.
Additionally, you will be able to create scenes in the app for each room and set them to activate automatically when you open a door or turn on a light in a room.
This makes it much easier to control your home using your voice rather than reaching for your phone to turn on a light or lock the door when you leave for work.
Apple TV
An Apple TV (available here) is an excellent choice for a Homekit Hub. With it, you can create a room and control all of your accessories. If you don't have an Apple TV, you can buy the Apple TV 4K instead the Apple TV HD.
To make the Apple TV a HomeKit hub, you need to connect it to your home WiFi network, turn it on, and sign in to iCloud. Once you've signed in, Apple TV will automatically become a HomeKit hub. The next step will be to install HomeKit on your iOS device. The new version of iOS is essential for enabling HomeKit on your Apple TV.
Apple Homepod Or Homepod Mini
An Apple Homepod is also an excellent choice to use as a Homekit hub. It connects wirelessly to your home WiFi network and functions just like the cellular version of the HomePod smart speaker.
The only difference you'll find with the cellular version is that the AirPlay feature won't work. As you can now control your accessories with the iOS Home app, you can turn on devices, change the temperature or set a timer from any place at any time. Be sure to enable the automatic location feature when you set up your Homepod or Homepod Mini.
If you've got an Apple Homepod Mini, you may wonder how to set it up. This video will show you how to set up the HomePod, which works like a charm.
Conclusion
So, for right now, if you already use an iOS device as a hub for your smart home, you will still be able to do so for a while longer, but you will miss out on some exciting new features if you do this.
If you haven't got an iOS device yet to use as a hub for your smart home, you will need to get an Apple Watch or an Apple TV as your solution until something new comes out.