You found a great deal on a second-hand Sync Module and started to set it up at your home. However, when you scanned the QR code to set it up, the app sent a message on your phone telling you that it was already registered to an existing account.
Did you waste your money?
Nope! There are ways to get around this.
Blink Sync Module Already Registered? Fix It!
There is a simple fix if your Blink Sync Module exists on the Blink network under a different account.
This is a common problem when you purchase one of these units second-hand from a yard sale, online auction, or another marketplace. The previous owner may have already configured the Sync Module to their account and left the account intact before you got the unit.
How To Resolve This Issue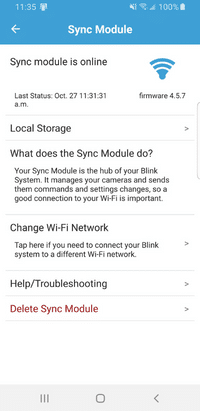 There are a couple ways to approach this, depending on your circumstances. I would recommend trying each solution in the order below:
Contact the person you purchased it from and ask them to unlink the device from their account. This should resolve it in most situations.
Contact Blink Support to see if they can delete the old account from the unit. In this case, you may need to provide a receipt to them to prove that you purchased it from them.
Conclusion
Hopefully, these solutions help you connect your "new to you" device to the Blink Network.