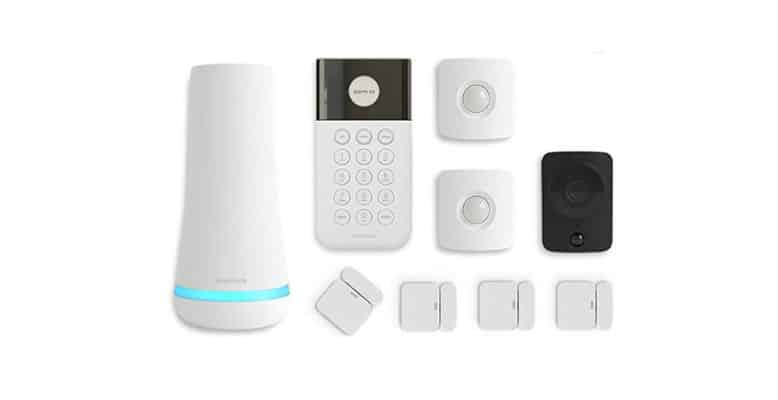 If you have the original Simplisafe home security system, you may consider upgrading to the newest version.
Both options are good choices!
But, if you already have the original version, will the newer sensors work with it?
Do Old Simplisafe Sensors Work With New Systems?
No. Unfortunately, the newest version of Simplisafe security systems is not backward compatible with older Simplisafe components such as the original Simplisafe keypad, Simplisafe camera like the Simplicam, Simplisafe doorbell, etc.
Old Simplisafe vs. New Simplisafe
There are currently two different versions of the Simplisafe home security devices. The newer version is called Gen 3 SimpliSafe, and the earlier version is called the Original SimpliSafe.
What Do Both Versions Offer?
Both versions of Simplisafe can alert you when a door or window is opened via email and text message notifications. A live view from your wireless network camera streams video to a smartphone, tablet, or computer.
You can also add sensors, cameras, alarm systems, motion sensors, etc., to be controlled through the base station.
Both versions are also wireless.
What Are The Main Differences?
What is the difference between old and new Simplisafe systems?
The new Gen 3 version made several improvements to the original:
Smaller motion sensors are less intrusive than previous models.
The hardware equipment can be used with a cellular internet network.
Redesigned sensors that are more effective with fewer false alarms.
A new "cloud" system allows for a more straightforward implementation of smart devices, including smart thermostats, smart locks, and other popular home automation devices.
An outdoor camera with night vision is available.
A video doorbell with 2-way communication capabilities is available.
Signals between devices are encrypted for more security.
A much more extensive range between the base station and motion sensors.
Everything can be controlled using the newly designed keypad.
The battery-powered key fob no longer has a replaceable battery.
Fully integrated external siren.
A freshly designed temperature sensor allows you to set high and low-degree alerts.
How Can I Tell Which Version I Have?
The easiest way to figure out which version of Simplisafe hardware you have is by simply looking at your keypad.
An all-white keypad with oval buttons, one red and one blue button, is the Original Simplisafe version.
A black and white keypad with round buttons is the newest Gen 3 Simplisafe system.
How to Change From Old to New Simplisafe
Since there is no way to make the old version work with the new version, replacing your hardware is the only way to move from old to new.
For some households, it may make sense to upgrade everything, but for others, it may make more sense to update some of the peripheral hardware at a time.
Regardless of the direction you choose, you will need to purchase the new Gen 3 equipment to take advantage of all the improvements. You can get it here:
At one time, an offer was available that allowed you to get a percentage of the cost by trading in your old equipment but, as far as I know, that offer no longer exists.
Conclusion
Let me tell you, the latest version of SimpliSafe is straight-up fire! It's now my go-to home security system, no doubt about it. And the best part? It won't break the bank like those big companies like ADT and Vivint, but you still get the same protection level without signing a pesky monthly contract.
But if you're already rockin' the original SimpliSafe, there's no need to switch things up. It's still a solid and dependable system, with no fuss, no muss.